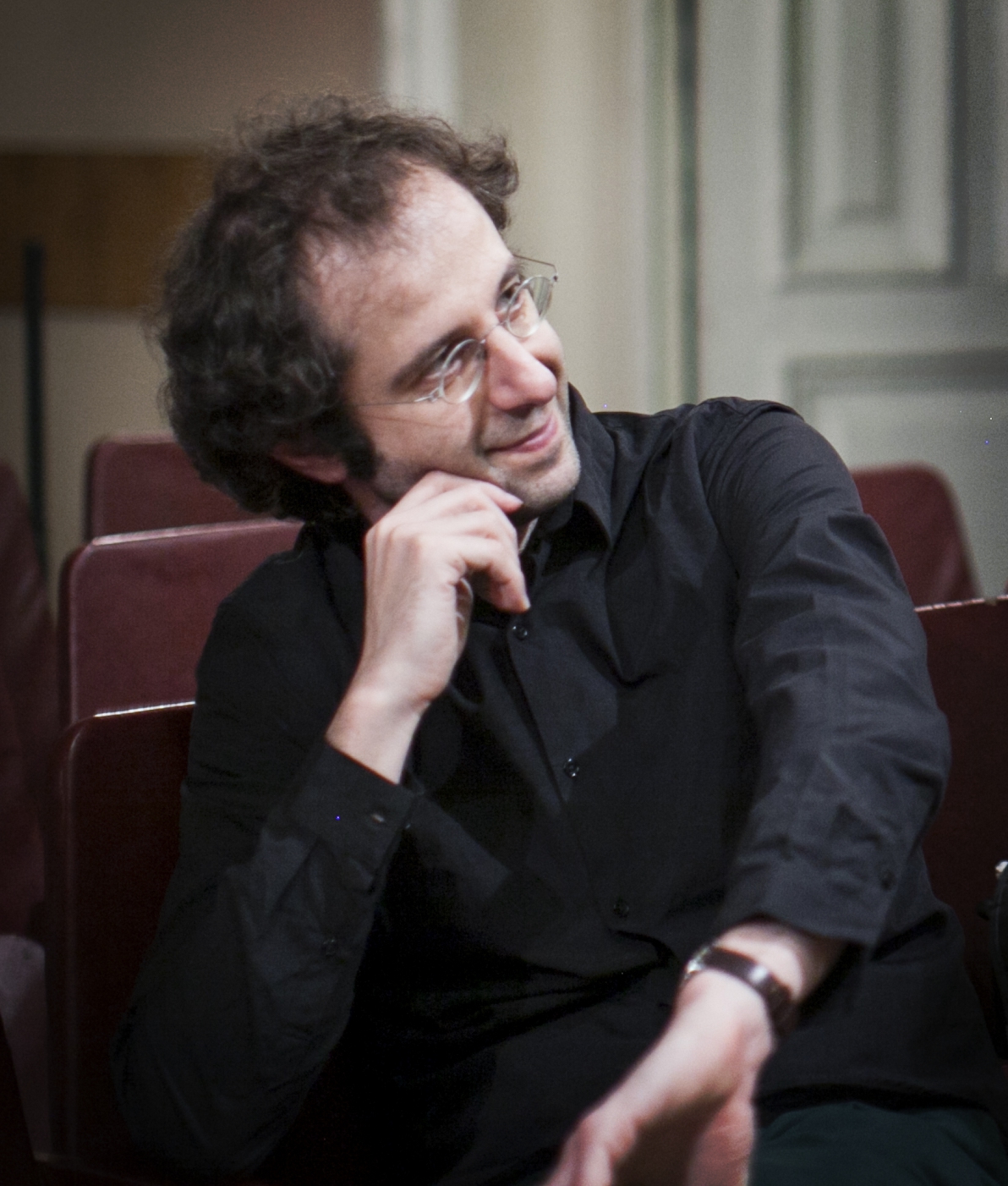 Luigi Gaggero has been performing as cimbalom player and percussionist for 20 years and, more recently, as conductor of contemporary music ensembles for im- portant concert halls and festivals all over Europe, USA, and China (Berlin, Paris and Kiev Philharmonics, Milano Musica, Carnegie Hall, Salzburger Festspiele, BBC Proms in London, Biennali in Salzburg and Venezia, Klangspuren, DeSing- el…)
His original interpretations approach classical and contemporary pieces from the same point of view: in this way ancient music gets colored with the freedom partic- ular to contemporary music, which, in turn, despite its complexity, abandons itself to the sweep of "classical" phrasing.
Gaggero is musical director of the Ukho Ensemble Kyiv, which he co-founded in 2015, with whom he has premiered more than 40 new pieces and has directed three sold-out opera productions (music by Stefano Gervasoni, Carmine Cel- la and Salvatore Sciarrino) at the National Opera of Ukraine, receiving great popular and critical acclaim. Gaggero and Ukho hold regular masterclasses for composition and contemporary music conducting.
As a conductor Gaggero has recorded monographic CDs dedicated to Gervasoni (Winter & Winter), Hosokawa (Kairos), Solbiati (EMA Vinci Records), Mon- teverdi and Gesualdo (Stradivarius).
As a cimbalom player Gaggero regularly plays with the best European orches- tras (Berliner Philharmoniker, Münchner Philharmoniker, Münchner Kammer- orchester, Sinfonieorchester des NDR Hamburg, Filarmonica della Scala, Radio Filharmonisch Orkest Holland, Philharmonia Orchestra London, Orchestre du Théâtre de La Monnaie in Bruxelles, Orchestre de Radio France) and the best European ensembles (InterContemporain, Scharoun, musikfrabrik, Modern, œnm Salzburg, Contrechamps, Remix, Spectra and Notabu). He has recorded solo works by Kurtág, Hosokawa, Gervasoni, Yeznikian, Fedele and Eötvös. Gaggero has played under the direction of Abbado, Barenboim, Boreyko, Boulez, Cambreling, Eötvös, Hannigan, Harnoncourt, Holliger, Muti, Nagano, Ono, Pappano, Poppen and Rattle, and he collaborated with interpreters such asJu- liane Banse, Muriel Cantoreggi, Mario Caroli, Marino Formenti, Niek de Groot, Barbara Hannigan, Maria Husmann, András Keller, Frank Stadler, and Gen- eviève Strosser.
He studied percussion and conducting with Andrea Pestalozza, who also led him to discover 20th century music, cimbalom with Márta Fábián, and was the first percussionist to receive the soloist-diploma with honours at the Hochschule für Musik Hanns Eisler in Berlin, where he studied with Edgar Guggeis and Rainer Seegers.
Gaggero is professor of cimbalom at the Conservatoire and at the Académie Supérieure de Musique in Strasbourg, where he also conducts the contemporary music ensemble of the Académie.