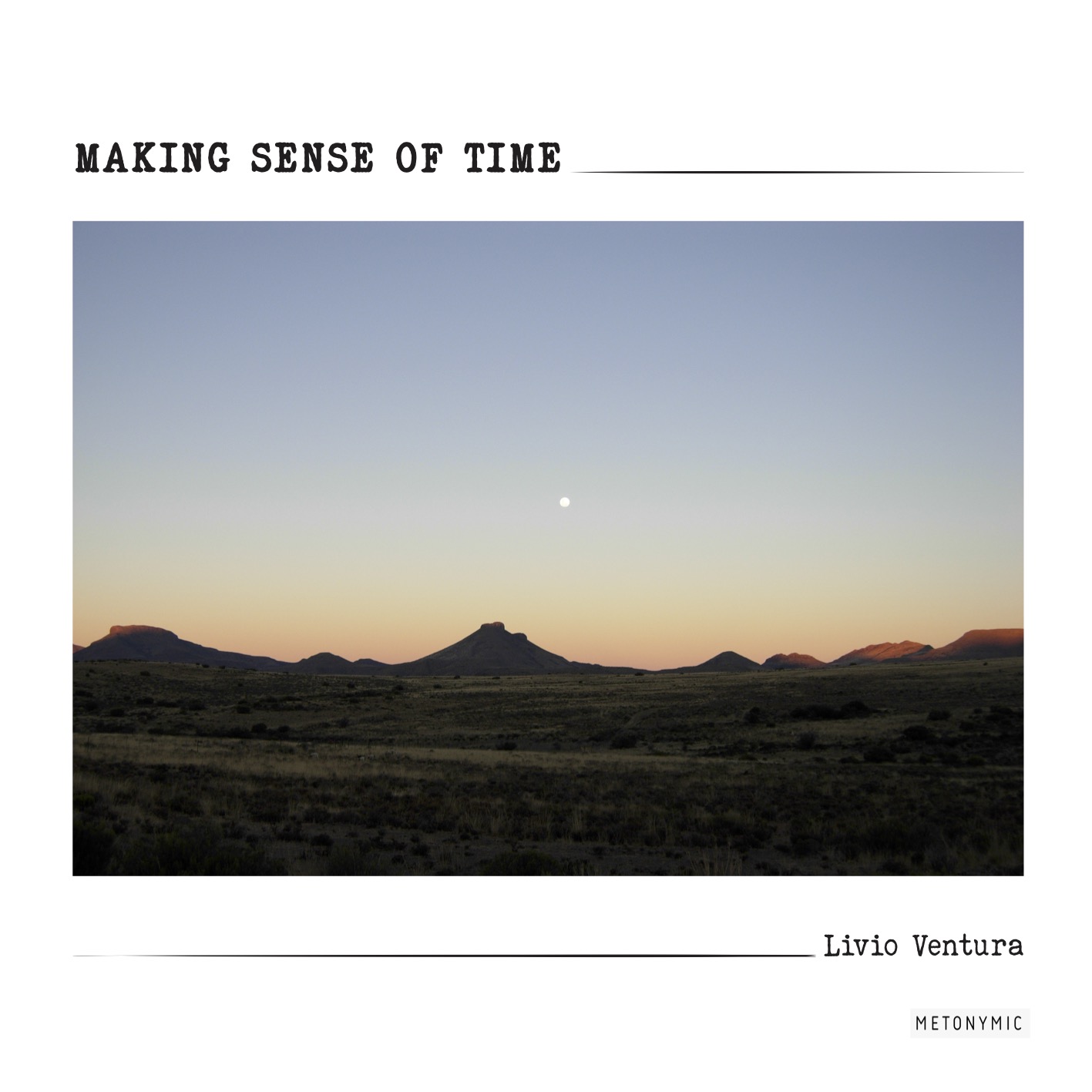 01 Candlelight for piano
02 Uneven (Ndlamu – African dance) for piano
03 Oblivion theme for piano
04 Elisions for piano
05 Landscape for piano
06 Lockdown for flute and piano
© 2023 / 80089
Making sense of time is a subjective and immersive process that measures the perception of the duration of the indefinite while the musical experience unfolds.
This collection of original compositions draws from my travels around the world during which I developed my own musical idiom that combines melodies, rhythms and ostinato patterns with a sprinkling of jazz.
Candlelight for piano A delicate and introspective piano solo version of a theme originally composed in the 80s.
Uneven (Ndlamu – African dance) for piano A recollection of the social ritual of a dance.
Oblivion theme for piano A melody fades gently into oblivion.
Elisions for piano An effervescent take on a theme.
Landscape for piano An evocative piece where a spinning top whirls romantically within an unusually symmetrical scale.
Lockdown for flute and piano (bonus track) An ongoing evolving dialogue between two instruments.
Livio Ventura (b. 1963) studied piano at the music conservatory in Madrid (1976-80) where he was awarded 1st piano prize for 3 consecutive years. He continued his piano studies at the Santa Cecilia Music Conservatory in Rome (1981-1982). In 1983, Livio enrolled as a music composition student at the University of the Witwatersrand (WITS) in Johannesburg and completed first his Bachelor of Music with Honours and subsequently his Master of Music.
Livio was the first composition student to complete a composition degree using electronic instruments such as the New England Digital Synclavier II. He collaborated extensively with the WITS Drama and Film department with original compositions for theatre plays – As you like it by Shakespeare and Women of Troy by Euripides – and composed the soundtrack for "National Madness", a film written and directed by the students of the drama school.
In 1987, he received a commission from the South African Music Guild (SAMG) and in 1988, his composition De Rerum Musicalis – for orchestra, voce recitante, magnetic tape and audio effects – received first prize at the Total Music Collection Competition.
Candlelight (1989) – composed for guitar and string orchestra – recorded by the South African guitarist Tessa Ziegler was released with a pop arrangement in her CD "Another side of me", distributed by EMI.
In 1989, Livio leveraged his electronic instruments programming skills and started a career in Information Technology.
Mpumalanga (2007) a collection of musical impressions composed for a pierrot lunaire ensemble during a family trip to South Africa was premiered in 2010 in Italy.
Livio had the privilege to conduct the premiere of Haiku for Orchestra (2012) at his orchestra conducting graduation recital at the Latina Conservatory.
The performance of Blyde River Canyon (2014) for flute and harp took place in Madrid at the Jose Cubiles auditorium of the Real Conservatorio de Musica.
Juxtapositions (2016) – a multi-media (audio-video-dance) composition – was premiered at the "Two lands, one voice" concert held in Rome in the auditorium of the "Santa Cecilia" Conservatory of Music in collaboration with the University of California, Irvine.
The Orchestra da Camera Roma Classica premiered Dialogando serenamente per archi (2017) at the Teatro dei Ginnasi in Rome.
In March 2018, Livio submitted a film orchestra rescore of 18 consecutive minutes from Joseph Kosinski's film Oblivion towards the Santa Cecilia Conservatory of Music in Rome Film music master degree.
Livio has been working on a collection of original piano compositions – Making sense of time – that will be released on the digital platforms in January 2023.
ASCOLTA/ACQUISTA