coro di sogni
Un album d'artista con 146 tracce nate dai sogni del pubblico
In uscita il 4 dicembre 2020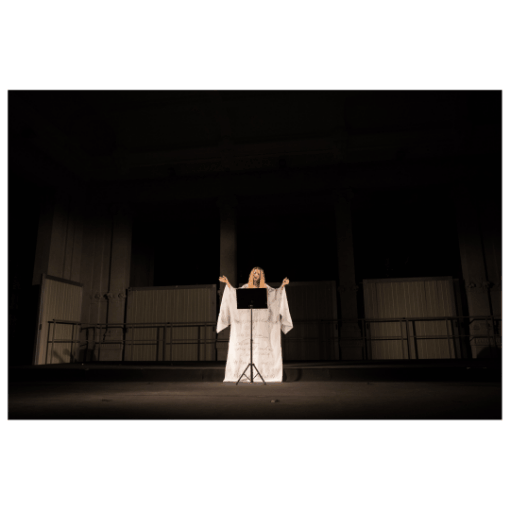 ---
Reverie, coro di sogni
A distanza di tre mesi dalla performance Sogno 2: The Sleeping Muse esce il 04 dicembre 2020 col supporto di EMA Vinci records l'opera di Reverie:
coro di sogni, dall'omonimo titolo del format che, dallo scorso gennaio, ha permesso a tutti coloro che hanno preso parte a questo progetto d'artista di condividere le proprie memorie oniriche.
coro di sogni raccoglie 146 tracce audio: gli stessi sogni cantati a cappella e in viva voce dall'artista toscana durante la performance catartica e collettiva alla Palazzina Liberty Dario Fo e Franca Rame di Milano il 12 settembre 2020, in collaborazione con Fondazione Mudima.
Come afferma la curatrice Raffaella Perna, "Reverie lavora con la materialità della voce usata allo stato grezzo, come elemento plastico, corporeo, che mette in contatto l'esperienza fisica dell'artista con il vissuto onirico delle persone coinvolte. Scultura, performance vocale, attività onirica si fondono in un'opera concepita come processo conoscitivo collettivo".
Mentre la tangibile "Musa dormiente" di Reverie (un volto in bronzo e innesti di natura) è stata l'incipit di questo percorso, coro di sogni è la prima delle due opere audio intangibili di sintesi ed è stata realizzata col desiderio di essere il più fruibile possibile in modo che ciascuno possa ascoltare il proprio sogno o i sogni di altri e riconoscersi in essi.
La seconda tappa prevede la realizzazione di un disco d'artista, con un ulteriore lavoro di sintesi, in tiratura limitata. Si tratta quindi di un progetto complesso e di lunga gestazione che si rivela un importante riflesso della nostra attualità.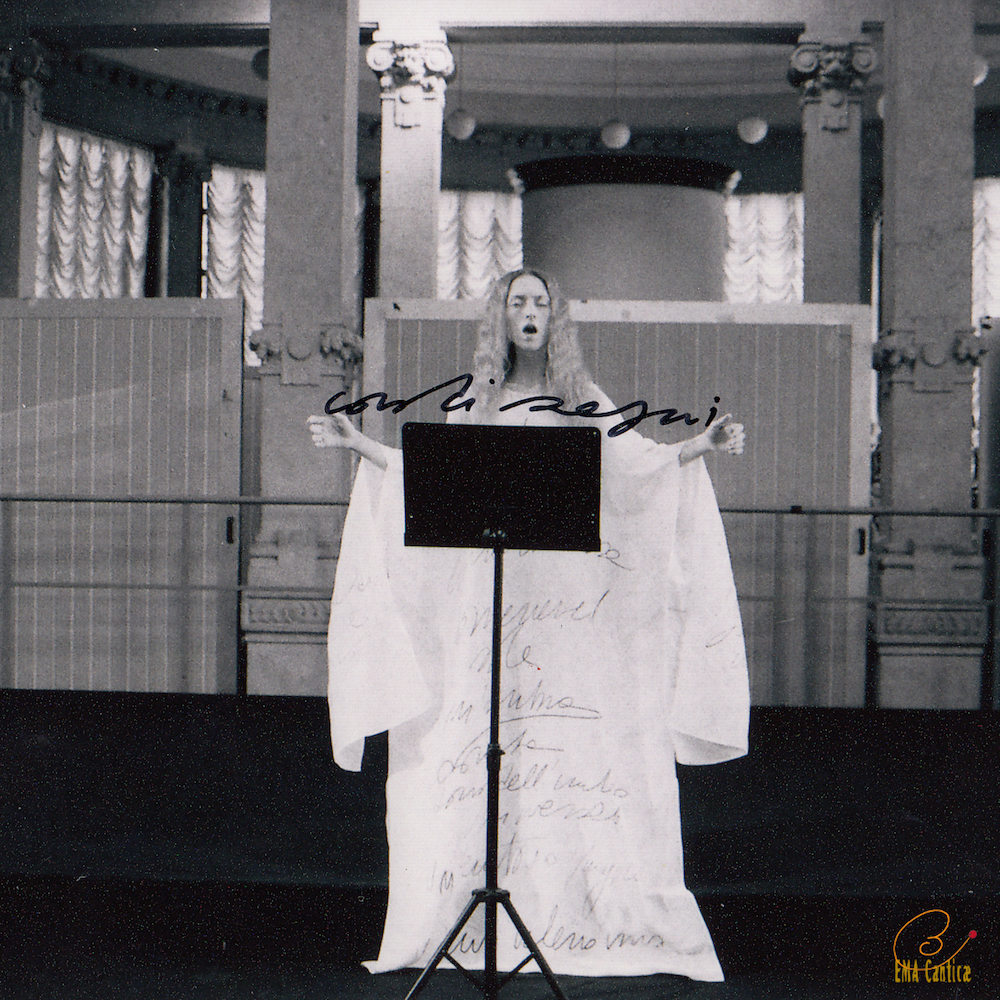 ---
Reverie (Vinci, 1994) vive a Milano dedicando ad Arte ogni momento, azione, e ogni rosa della sua vita. Il suo nome anagrafico, e non solo d'arte, è una dedica alla "Poetica della rêverie" di Bachelard (nomen omen). Lavora sulle contaminazioni, interferenze di sguardi e reazioni, a partire dalla solitudine più profonda. Elabora il pensiero per mezzo di performance che rappresentino la collettività, la contemporaneità e il sentire tra reale e virtuale sfruttando qualsiasi strumento, sempre di sua costruzione. Il suo lavoro si sviluppa per cicli che porta avanti per un tempo definito, utilizzando i più diversi elementi e materiali, per legare le sue performance a una serie di opere, compresi video, audio e foto, e libri d'artista. Da due anni si sta dedicando a un ciclo che indaga il tema del sogno attraverso un personale alfabeto e alla produzione di nuove opere in ceramica, vetro, bronzo e seta. Attraverso l'antropologia, la letteratura, la filosofia, la psicanalisi e le scienze, ha fatto dello studio sul sogno, anche "a occhi aperti", una personale ricerca tesa a sviluppare un linguaggio artistico per indagare la realtà, passando attraverso gli archetipi, in quanto memorie e "sogni collettivi". Recenti performance: Sogno 2: The Sleeping Muse, settembre 2020, Milano, Palazzina Liberty Dario Fo e Franca Rame, in collaborazione con Fondazione Mudima e a cura di Raffaella Perna; Sogno 1: Archetipo del sé, novembre 2020, Roma, Fondazione VOLUME!; Futura Poesia, novembre 2018, Londra, Estorick Collection of Modern Italian Art. librosogni edito da Skira con l'introduzione di Raffaella Perna è il suo ultimo libro d'artista presentato nel gennaio 2020 alla Galleria Nazionale d'Arte Moderna e Contemporanea di Roma.
REFERENCE
Miglior Artista Giovane del 2019 (Artribune 27 Dicembre 2019)
INTERVISTE
Tra vita e scrittura (Artribune 27 Dicembre 2020)
SOCIAL e SITO
FB Reverie in Arte
Instagram@reverie_erv
Youtube Reverie in Arte
---

---